Welcome to BehaviorWorks!
In-Clinic ABA program for ages 3 to 10
Discover a world of tailored support with our comprehensive program. We believe in empowering both your child and your family through evidence-based techniques and holistic strategies for individuals with autism. Our team of Registered Behavior Technicians (RBTs), under the guidance of Board Certified Behavior Analysts (BCBAs), ensures your child receives the best care possible. Whether it's at home, school, or within the community, we're dedicated to equipping your child for a successful journey ahead. Join us today and witness your child's progress flourish.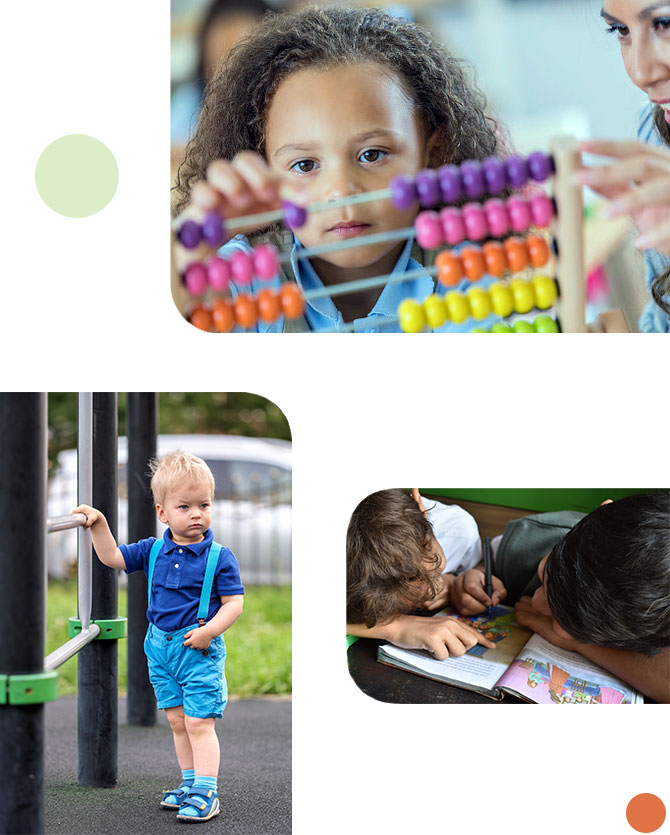 What we offer
Personalized 1:1 support for children aged 3-10.
Registered Behavior Technicians (RBTs) guided by Board Certified Behavior Analysts (BCBAs).
Sessions from 8:30 am to 3:30 pm, Monday to Friday.
Tailored enriching activities aligned with your child's interests.
Productive learning and quality family time.
Our approach
Science-based learning and behavior principles.
Individual Treatment Plans (ITPs) for growth-oriented skills.
Real-world clinic environment for natural engagement.
Learning through play, using favorite toys and activities.
Personalized social interaction strategies.
Valuing family engagement
Meeting your child at their level.
Meaningful skill development.
Evidence-based techniques in manageable steps.
Generalizing skills beyond the clinic.
Holistic support for home and community settings.
Comprehensive support network
In-home therapy, school partnerships, parent training.
Smooth transition to school with tailored plans.
Sustained progress and barrier resolution.
Equipping your child for their journey.
Empower your child's growth – join us today!
Explore more on our FAQs page.