Promoting inclusive education
In-School from first grade to graduation
Every child deserves equal educational opportunities. Through an inclusive approach, we extend the benefits of Applied Behavior Analysis (ABA) by fostering the widespread acquisition of valuable skills and positive behaviors, all in a natural setting. We collaborate closely with families, medical professionals, and school personnel to ensure consistent advancement toward the goals outlined in each child's Individualized Treatment Plan (ITP).
Our school support encompasses a range of provisions, including:
A dedicated Registered Behavior Technician (RBT) is assigned to the child.
Collaborative engagement with the school to deliver comprehensive behavior management and support needed for the child to participate in the most inclusive educational environment possible.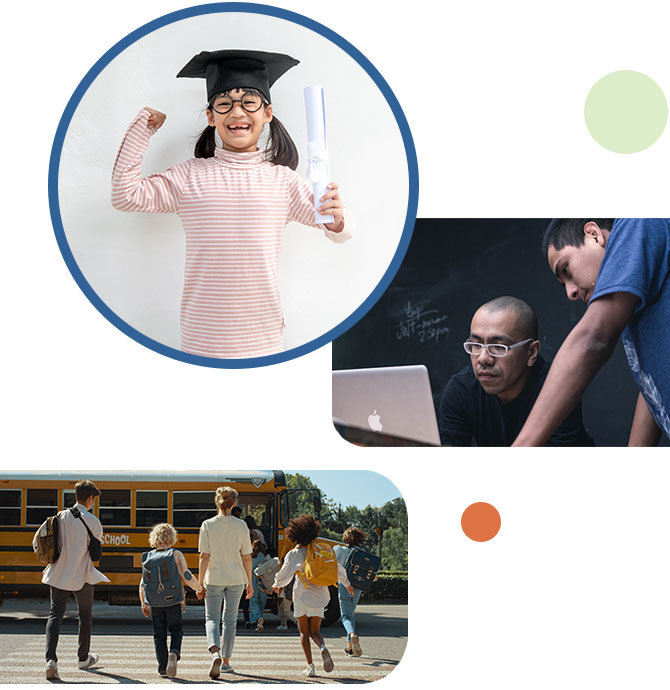 Together, we create an environment where each student can thrive and excel, fostering a brighter future for all. So, whether you are a student, parent, teacher, or school administrator looking to partner with us, please get in touch with us today to learn more about how we can help.
Ann and her staff have been easy to work with. We met prior to the therapist working with our student to discuss expectations. Our therapist is well trained and communicates well. It is rewarding to see our student gain the skills he needs. I have worked with a number of different ABA companies and rate BehaviorWorks ABA at the top of my list.